Self-service kiosk are used in libraries for the taking out and return of books .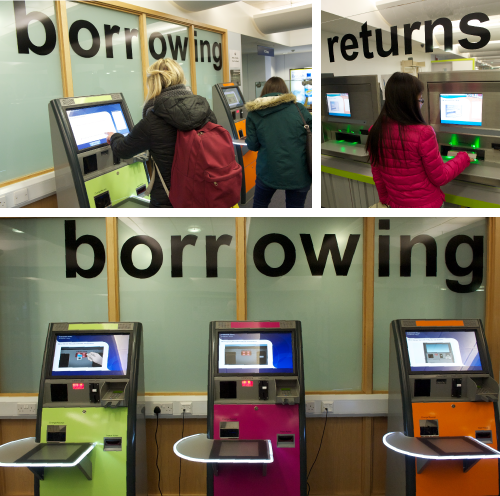 Why we choose self-service kiosk in library?
(1). Save on staff costs. Library can reduce staff who are responsible for borrow and return book
(2). less queues when done well.
(3). Improve the libraries' efficiency
(4). Can create more space. Self-service normally greatly reduces the area needed for a counter area. This, in turn, can spur on a redesign of the whole area.
Now there are two kinds of new embedded kiosk printers is very suitable with this self-service kiosk.
There is a paper support holder for you. It can support diameter 80mm of thermal paper. Also, you can DIY this holder for yourself. Vertical holder or horizontal holder or any place you want, all are ok.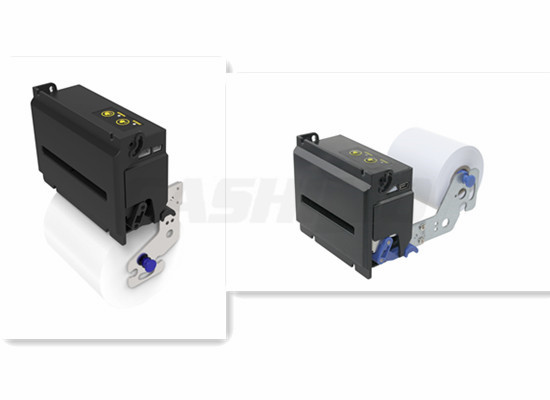 Item

Specifications

Specifications

Model Name

KP247-H80/V80

KP347-H80/V80

Method

Line thermal dot

Print Speed

max.200 mm/sec

max. 150 mm/sec

Resolution

8 dots/mm (203dpi)

Number of dots/line

432 dots

576 dots

Paper Width

60/58 mm

80 mm

Print Width

54/48 mm

72 mm

Paper Diameter

Max. 80mm

Paper Thickness

54~90 um

Character

International, English, Chinese, Korean and Japanese etc.

Barcode

UPC-A / UPC-E / JAN13(EAN13) / JAN8(EAN8) / CODE39 / ITF / CODABAR / CODE128 / QR code (model2)

Interface

USB (V2.0 FULL SPEED) and Serial (RS232C/TTL)

Sensor

Paper near end(option)/No paper detection/Take away paper sensor(Option)

Auto-Cutter

Full cut and Partial cut by command

Operating voltage

DC24V,2.5A

Temperature

Operating:-10°C~50°C
Storage:-20°C ~ 60°C

Humidity

Operating:10%RH~80%RH
Storage:10%~90%RH

Printer Driver

Windows XP / Vista / 7 /8 /10 CE 6.0, Linux (CUPS),Android SDK

Usage

Kiosk terminal, self-service machine etc.
Hot Tags: embedded kiosk printers