With the development of Bluetooth technology, people are more and more inclined to get rid of the shackles of wired devices. However, due to the influence of volume, only the printer does not have a good solution. Consumer demand for this part of the growing. Bluetooth printer homeopathic, portable way, wireless printing, get the strong consumer love.

Bluetooth printer is the application of Bluetooth technology in the printer, get rid of the inconvenience of the printer connection, wireless printing, you can reduce the unpleasant desktop cable, and the printer can move away from the host arbitrary, placed in the room suitable location.

Bluetooth unified global technical specifications, Bluetooth printers can be widely used in membership software, membership card reader, police, government affairs, environmental protection, health, testing and other industries mobile print output and other occasions.
Bluetooth technology is an instant technology that does not require a fixed infrastructure and is easy to install and set up, does not require a cable to connect, is very easy to use, can be put into use with a simple pairing, and has a low barrier to operation.

Compared with infrared and other ways, Bluetooth transmission protocol has obvious advantages in speed, Bluetooth 4.0 theoretical maximum speed of 24Mbps.

Although there are many advantages, but because the Bluetooth transmission protocol and other 2.4G devices are the same share of this band of signals, which inevitably lead to signal interference occurs. In addition, the Bluetooth protocol is not a free technology, and any vendor using this technology is required to pay a royalty fee to the organization, which is also reflected in the cost.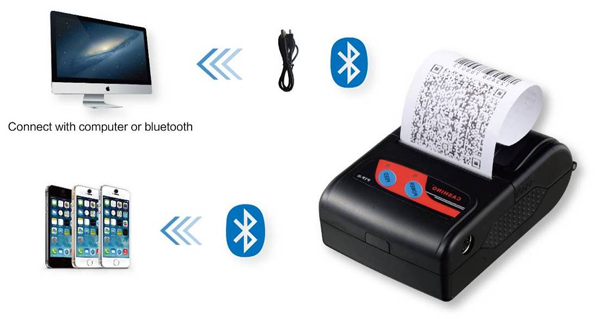 More and more customers need bluetooth printers , and our C

ashino

mobile bluetooth printers
are widel

y used in

printing lottery bet slips
, and if you are interested in more information, please visit www.cashinotech.com. Also can contact us at below message:
Tel: 0086-592-5517253
Mobile: 0086-15980969182
Email: sales@csntek.com
Hot Tags: Bluetooth printer Cashino mobile bluetooth printers