Kiosk technology has become a popular tool for retailers, cash dispensers to lottery and ticket machines. Many telecommunications providers and other organizations that hope to make their customers' experience easy, fast, informative and convenient. CASHINO manufactures a wide range kiosk printers with fast, small, reliable of features and accessories to fit the requirements of nearly any kiosk application.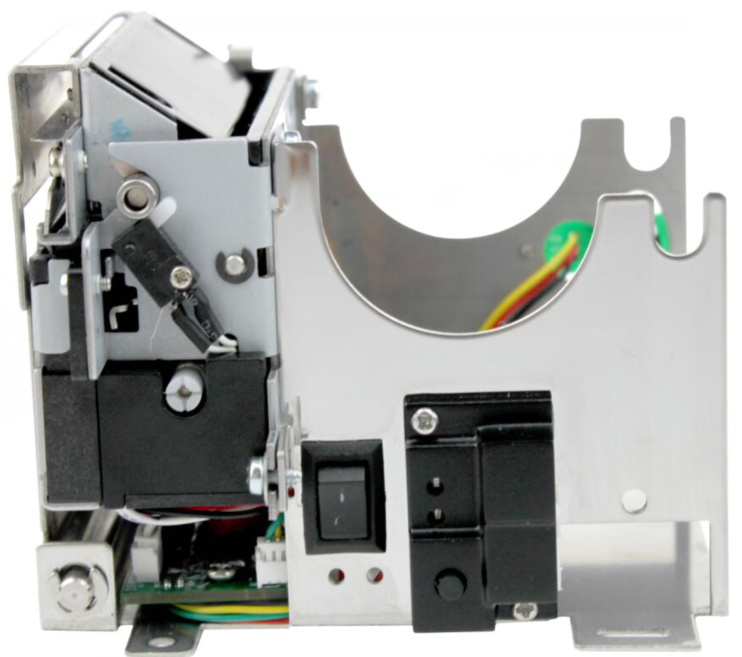 Small
Kiosk printer KP-220 is 58mm width model, can fit into tight space. With an innovative small design, these units provide the flexibility to support many kinds of self-service device.
Fast
Kiosk printer KP-220 achieve fast print speed up to 220mm/sec. This unsurpassed kiosk printer performance optimizes the user experience by accelerating transaction times.
Reliable
Kiosk printer KP-220 with precision engineering and compact design. Service life ratings include a minimum of 100 km printing and at least 0.5 million cuts, for long-life dependability. Extreme temperature support (0 to 60 degrees C) makes these units ideal for outdoor applications. Also with full or partial cutter as optional, double QR code more convenient for supermarket and retails. With proven reliability, the KP-220 avoids painful downtime, minimizes operating and maintenance costs, and delivers a better user experience.
About CASHINO
CASHINO is a professional thermal printers provider, specializing in product research and development in the field of commercial paper printers, we have developed a variety of thermal printers, bar code printers, embedded printer, small ticket printer,
dot matrix printers
and other receipt printers, after years of development and growth, the printer has now become a well-known brand in the field of special instruments, products widely used in government, education, finance, media, telecommunications, pharmaceuticals, hotels, restaurants, shopping malls, supermarkets and other fields.
For more information, visit
www.cashinotech.com
Related readings:
kiosk printer mechanism
Kiosk Thermal Printer
service online