Mobile POS solutions allow you to expand your coverage and simplify your sales operations. They are ideal for shops and restaurants. A restaurant that values technology, limited space, and mobility. Consider this: a state-of-the-art mobile POS system -- complete with a printer -- can complete end-to-end transactions within the time it takes a customer to reach a traditional point of sale. With such an efficient printing solution, employees can complete transactions and generate receipts from handheld units.

Connectivity

To be able to print receipts away from a fixed POS system, your printing solution must include Bluetooth or Ethernet printing capabilities. The emphasis is on unrestricted execution of storage operations, so a receipt printer should allow you to use the development tools available on popular mobile platforms for portable or flexible printing options.

As mentioned earlier, it is important to understand that a Bluetooth connection is one-to-one, just like a single connection between two Bluetooth devices. An Ethernet/LAN connection allows wireless printing on a LAN -- a useful feature in an environment where many printers are deployed and used at the same time, or where printers must run more than 30 feet. Consider these factors to determine which option best fits your mobile needs.

Portability

If your retail or restaurant requires employees to stand in line, make sure your portable printer supports mobile payments. For full mobility, your portable printers should have a small, lightweight design that makes it easy for them to carry employees of different sizes and strengths; Longer battery life enables them to last longer, a complete transformation; And an integrated magnetic stripe reader with encrypted secure credit or debit card payments.

Compatibility

Make sure your wireless printer selections are also compatible with popular mobile platforms such as IOS, Android and Windows.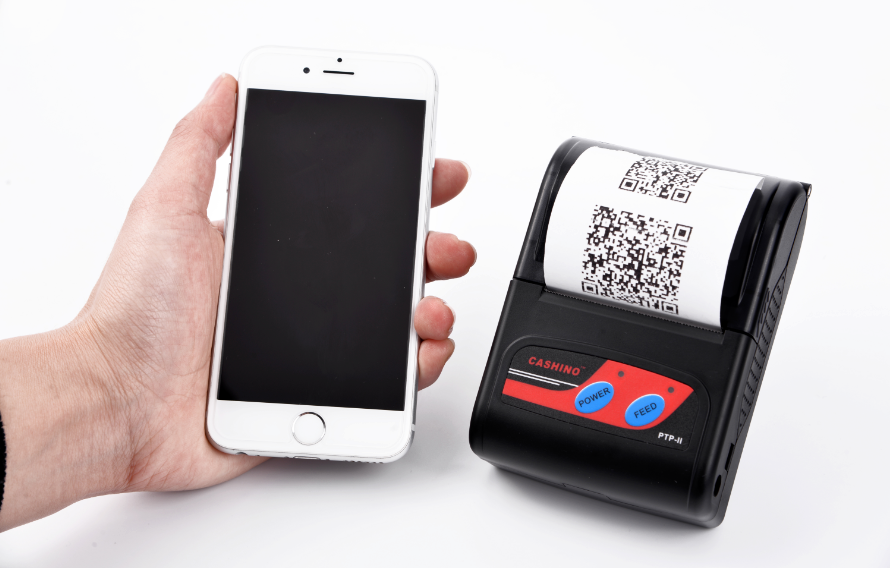 Mobile POS revolutionized the food and retail industry, enabling them to sell more products in more places in less time. Selecting a good portable mobile printer is a key point for your mobile POS.

Xiamen Cashino Technology Co., Ltd. supply all kinds of portable mobile printers. For more information, welcome to visit our company's website: www.cashinotech.com

Hot Tags: 80mm portable mobile thermal printer 58mm portable mobile thermal printer Portable mobile printer