What's your first thought when it comes to Panel thermal printer?

Most of us would say it's mini and easily to embedded to the taxi meter or some medical instruments like the followings:
But with the self-order kiosk machine develops so fast around the world, customer are getting accustomed of ordering directly through the machine and get receipts, then catch their goods or foods in the counter. It's such common phenomenon that we can find it in some famous fast-food shop like McDonald's or Burgerking or any other retail shops.
As a professional manufacturer of thermal printers, Xiamen Cashino are sensibly aware of requirements of the market, then we launched 3 inch panel thermal printer with auto cutter EP-380 half a year ago ,and it really earns good reputation among our customers , so they do proudly share some real applications of our printers.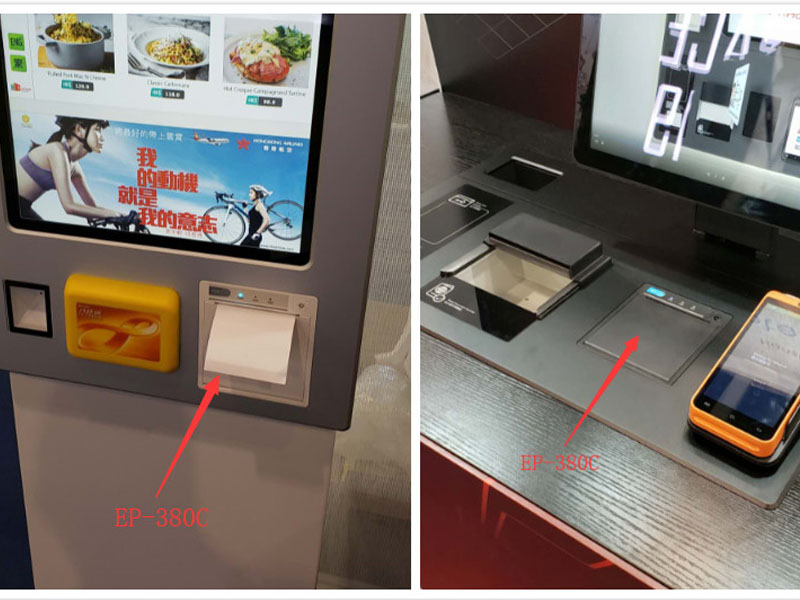 The compact design is perfectly compatible with these self-order kiosks; Innovative key design will prevent bad people from stealing paper rolls or easily breaking printers inside; Big paper roll will extend paper change time; High printing speed shorten customer's waiting time.
If you are looking for the excellent thermal printers for your machine, please pay more attention on our products as well as welcome to visit our company's website:
https://www.cashinotech.com.
Hot Tags: Self-order kiosk printer Panel thermal printer 3 inch panel thermal printer