Kiosk thermal printers are across all the range of the self-service, retail, hospitality and leisure industries. KP-300V is an idea kiosk thermal printer as the lots of advantages that meet all of your requests for kiosk printers. The main advantages of Kiosk receipt printer KP-300V are as below.

1. Effective print width up to 80mm
2. High printing speed up to 250mm/s
3. It can support full cut and partial cut
4. No paper taken out detection and with LED Bezel
5. Paper near end detection
6. Prevent paper jam function
7. Prevent user pulling paper out
8. Fully opening paper cover provides easy paper insert and paper jam elimination
9. Compact and small size design
10. Paper recycling function
11. It can cut thick paper of 200 pounds
12. Support larger paper roll diameter up to 150mm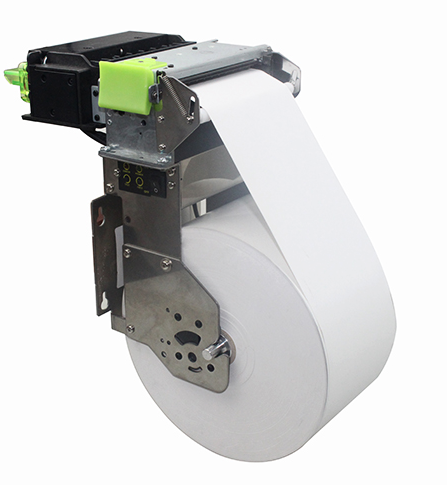 If you are interested in kiosk receipt printer, kiosk ticket printer, kiosk thermal printer, welcome to contact us.
Tel: +86-592-5517253
Fax: +86-592-5231815
E-mail: sales@csntek.com
Website: www.cashinotech.com
Hot Tags: Kiosk receipt printer KP-300V Kiosk thermal printer Kiosk ticket printer