Whatever your application or direct thermal printing need, Practical Automation can deliver a tailored printing solution to fit your specific requirement.

From stadiums to airports, museums to cinemas, water parks to train stations, Practical Automation's full product line of high speed direct thermal printers can be found in numerous commercial and specialty market applications.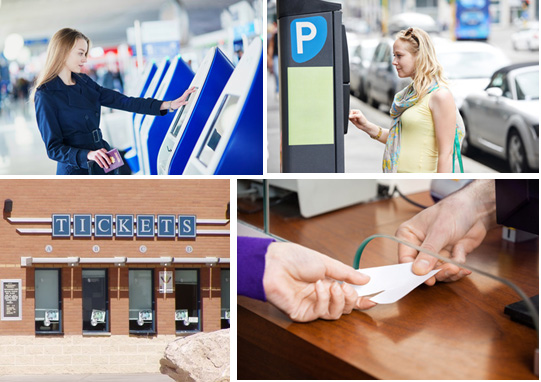 CASHINO printers offer a wide variety of features, and are designed and engineered for high performance reliability and seamless integration. And when off-the-shelf just will not do, our services include customization of both hardware and firmware to empower you to capture those unique ticketing opportunities.

Our printers perform using the ticketing industry's most common language to facilitate in the ticket layout design in producing resident fonts, True Type Fonts, custom fonts, QR Codes, barcodes and graphics, optimized to work from character-based operating systems (DOS, Unix, Linux, etc.) or from Windows® using a supplied drivers.

Practical Automation customers have used our ticket printers with popular industry software providers, along with custom ticketing software developers for all ticketing markets.

Discover the value-added offerings that Practical Automation's printers can provide to your applications solution and success story.

CASHINO Ticket and kiosk printers are industrially designed for reliable ticket printing over a full range of applications. If you require reliable ticket printing and need better printing options, then you need CASHINO ticket printing solutions.
Hot Tags: kiosk printers Ticket Printing