Sometimes, we would like to connect our mobile pos terminal printer to our PC. But how to make it?

The most common way to connect a mobile printer to your PC is by USB cable, after that you can start printing right away. Here's how to connect the printer to your Windows computer.

1. Install USB driver.

If the USB port is virtual USB port, it needs to install the USB driver. The first driver as below picture shows is for WIN7/WIN8/WIN10 system. The other is for WIN XP system.




After installing the USB driver successfully, connect the printer to computer by USB. Then open the Device Manager, you can see the sign at the Port. If the sign disappears when pull the USB cable, it means the USB driver is installed successfully and COM3 is the right COM port.






2. Install Windows driver.

POS104 driver is for Windows XP/Vista/7/8/10 CE6.0. Click the icon to install below showing.





When it is installed successfully, it will shows in control panel as following.


3. Printer's port settings and print self test page by windows.
Right click POS104 printer and choose the COM3.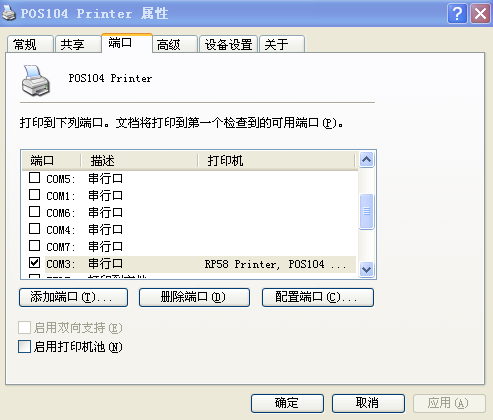 Click the "Print Test Page", if it can print the test page, it means the printer is connected to computer and can work.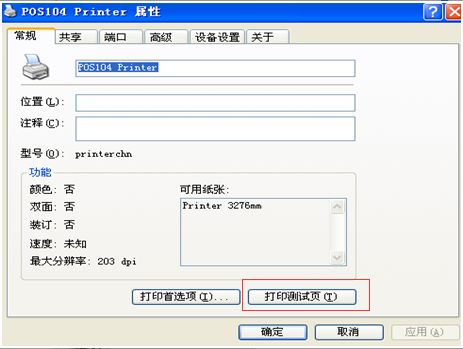 Xiamen Cashino Technology Co., Ltd. is a manufacturer specialized in thermal printers. We supply mobile printer, kiosk printer, micro panel printer, pos printer, label barcode printer and control board. For more information, welcome to visit our company's website: http://www.cashinotech.com.
Hot Tags: label barcode printer micro panel printer